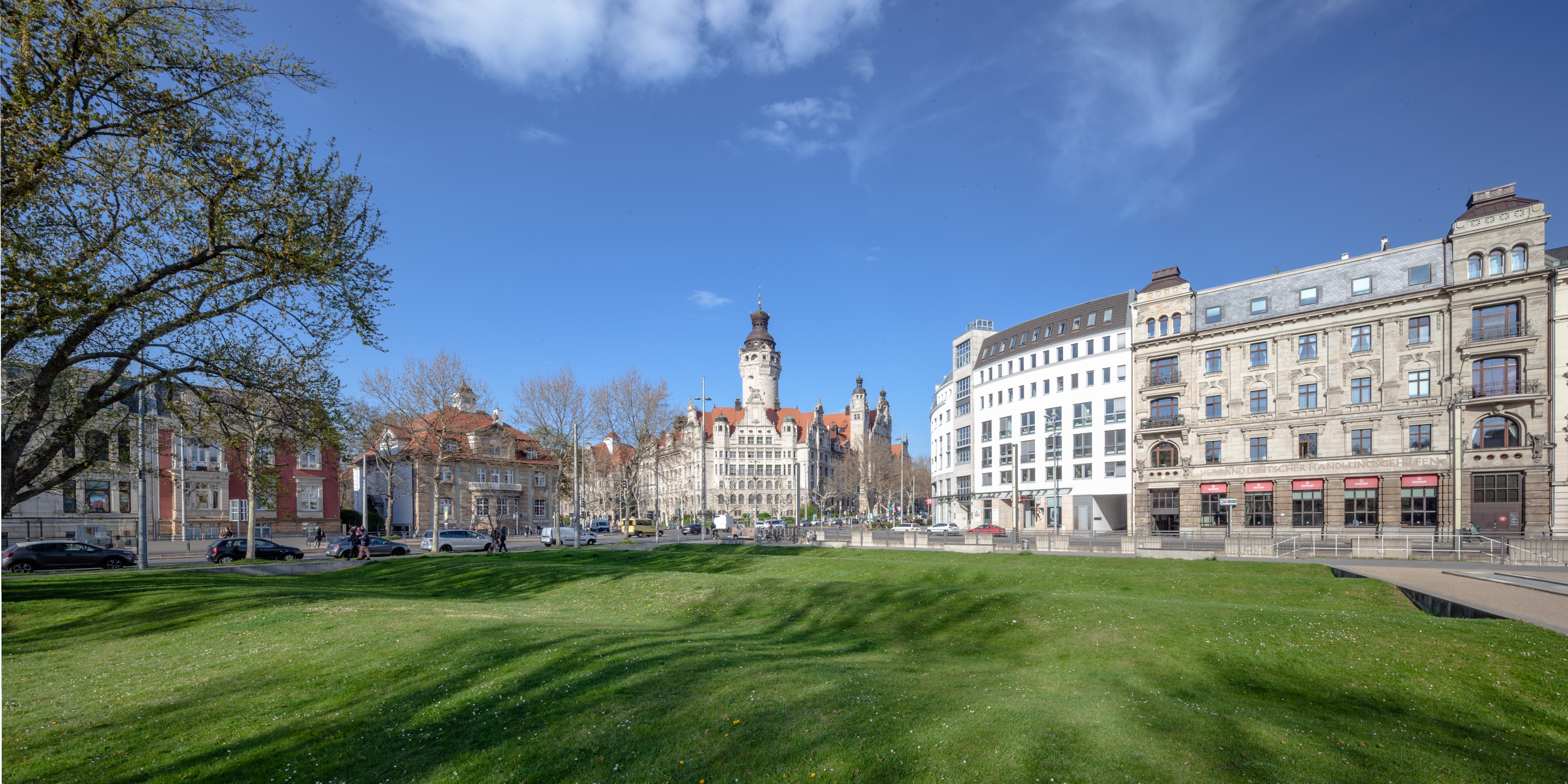 Leipzig is one of the most dynamic cities in the heart of Germany with about 600,000 inhabitants (2019). After years of population decline and an above-average unemployment rate, Leipzig started to regain popularity during the past decade and is successfully turning from a post-industrial into a modern, knowledge-based economy. The adequate reaction to the city's fast-growing population – in the face of limited financial resources – is one of the biggest challenges the City of Leipzig is facing today. Smart and integrated solutions are crucial in order to master these challenges of a growing city.
Leipzig as Follower City actively participated in the activities of Triangulum and benefited from the experiences existing and emerging during the implementation processes in the Lighthouse Cities. The cooperation between the Follower Cities provided additional support and allowed for direct knowledge exchange.
For Leipzig the main focus was to establish an integrated approach (powered by the development of the Smart City Implementation Strategy) including an extensive participation process with keystakeholders within the municipality, the public utilities, local businesses, science institutions and the general public.
The activities focused on a former industrial urban area called "Leipzig West" which once represented deprived areas and neighbourhoods in terms of the social, economic and structural situation. With the help of active and integrated urban development during the course of the last two decades, the area transformed itself into one of the thriving neighborhoods in Leipzig. The strong connections between the local economy, private house owners and civil actors form valuable structures for the implementation of the Smart Cities Implementation Strategy in the coming years.
Furthermore a realignment of the working structures regarding Smart City and digitization issues within city administration took place. During the duration of the Triangulum project and the knowledge exchange with the three Lighthouse Cities, it became clear that it is necessary to reorganise internal working structures regarding Smart City and digitization issues. Starting in spring 2018 a dialogue process between the Department for General Services (already responsible for eGovernment), the Department for Economic Affairs and Employment, the Mayor's Office and the Triangulum team started to develop a new administrative structure for digitization issues within the City of Leipzig. As a result, a "Digital City Unit" was installed.
In 2019 Leipzig became Lighthouse City as part of the SCC1 project SPARCs. Within this project the City of Leipzig together with local partners (e.g. Leipziger Stadtwerke) will develop and test innovative solutions for planning, deploying and rolling out integrated energy systems and positive energy districts. The projects supports the implementation of several measures of the Smart City Implementation Strategy developed during Triangulum.
Contact:
City of Leipzig
Digital City Unit
digital@leipzig.de
Website: www.leipzig.de